I may curse their existence come moving day but BIG BOOKS are my favorite. I wish I had ten coffee tables just to fit all the big beautiful books I wish I could own. Coffee table books, or large photography books, are different than the other books on a person's shelf. These books are meant to be seen and meant to be shared. They are conversation pieces–full of beautiful images, but are also beautiful just sitting on a table or shelf. These are the books that get opened again and again. So in this, the Season of Giving, here are a few most recent favorites:
*
DAVID BOWIE IS – $55.00
Just look at this giant ORANGE book! Gorgeous. Full of over 300 images of Bowie's personal archive of costumes, ephemera, original design artwork, lyric sheets, personal photograhs and more. Tracing Bowie's career from its beginnings in London, through Ziggy Stardust years, and into the 21st century. Includes essays documenting the performer's influence on the avant-garde,  music, fashion, gender and art.
 *
HUMANS OF NEW YORK – $29.99
From photographer Brandon Stanton's popular blog, HUMANS OF NEW YORK is a smaller sized book, but bursting with thousands of photos, quotes, and anectdotes that capture the wide array of humanity that fill the city.
*
LEGENDARY: INSIDE THE HOUSE BALLROOM SCENE
(Photography by Gerard Gaskin) $45.00
LEGENDARY, captures the culture of house balls, the underground events are high energy beauty/dance competitions where members of different "houses" (usually gay or transgender African American or Latino men and women) compete over costume, attitude, dance moves, and DIY-fashion. "Drag" at its most vibrant, competitive, and intensely creative. Just LOOK at that cover! STUNNING.
*
EARTH FROM SPACE – $50.00
Featuring 150 satellite images from photographer and environmental activist Yann Arthus-Bertrand, this book explores the abstract patterns, vivid colors, and textures of our planet viewed from space. While capturing the stunning beauty of nature, it also showcases humanity's impact on the planet through deforestation, farming, and urban sprawl. Seeing the planet through these images makes it clear just how important work to protect it is.
*
I AM DANDY: THE RETURN OF THE ELEGANT GENTLEMAN – $58.00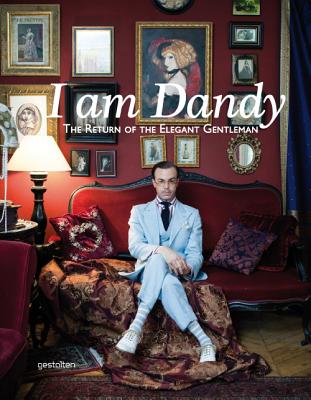 Dandies! I AM DANDY profiles the men who are leading the charge to bring back the lost art of dandyism and giving it their own modern spin. Once upon a time a well styled man was looked at with a certain curiosity about their "lifestyle". These men buck the stigma and proudly peacock. Profiles accompany full page glossy photos of these men in their most glorious ensembles and showing off their lavish, meticulously styled homes. Perfect for the Dandy or Dandy-Phile!
*
THE WES ANDERSON COLLECTION – $40.00
Any fan of a Wes Anderson film would love this book. Capturing Anderson's distinct visual style with previously unpublished photos, artwork, and ephemera spanning and guiding readers through the filmmaker's life and career.
*BIG BEAUTIFUL BOOKS make great gifts. Even better, if they're over $20, University Book Store will ship them for FREE!*